Client Testimonials
I'm thankful to have found this firm
"Obviously no one anticipates having to hire a family lawyer in their life, but I'm thankful to have found this firm. I found all of the staff to be professional, courteous, kind, and discrete. They handled my separation as efficiently as possible, and I felt worked hard to resolve things."
S.Q
We are extremely grateful
"Castle & Associates took on our case in a relatively unprecedented area of law when not many others were willing to do so. We are extremely grateful that Diann and her staff continue to fight for us."
C.U
I highly recommend Diann and the staff and Castle law
"I was fighting in family court for my children. Diann was my lawyer. Yes Diann is expensive. That been said she is amazing to deal with. You get what you pay for. Diann assistant Sara was also great. Everything was timely and they helped take some of the stress out of the situation I was in.They got me what I wanted and were very straight forward and honest. I spoke to Diann and it was always about the best interest of the kids. I cant thank her enough as Ive been in and out of court for a decade and had other lawyers but she was the one who helped me finish things up. I highly recommend her and the staff and Castle law. Thank you."
W.D
A THANK YOU
My father once related
This little quip to me
About his view of lawyers
And their integrity.

"An Honest lawyer's hard to find,"
And this is why he said;
"Because that man's not born yet,
And his poor mother's dead!"

I've always trusted my father's word
And I've quoted him loud and long.
But just this once I must confess
My dear old dad was wrong.

Word cannot describe the horror
That day the powers that be,
Came into our humble home
And took my babies from me.

I was sure the entire world
Had closed it's doors to me,
And if there was a light out there
I surely couldn't see.

Then when all was darkest
And I feared all hope was gone.
It was your strength and courage
That helped me carry on.

Each time I'd get discouraged
You were just a phone call away;
And more than once your gentle words
Helped me make it through the day.

I know a simple "Thank-you"
Could never hope to be
Enough to show how I appreciate
All that you have done for me.

Now when I meet my dear old dad
I will be able to tell him true.
A lady named Diann Castle
Is the honest lawyer he never knew.
L.A
Professionalism, Quality, Responsiveness
"Cori Mercier from Castle & Associates has been a diligent, organized and effective lawyer in my case. She has a sound knowledge of the family law legal system and how to navigate it for her clients. She has always been polite and respectful and I felt that she listened to me and always responded in a timely manner. Lourdes Garcia was also extremely friendly, professional and supportive and they both made a big difference in helping me feel confident that my legal case was being taken care of in the best possible way. Nobody wants to have to use family law lawyers and they made the process much easier. I would recommend this firm."
L.G
Thank you from the bottom of my heart
"Hi Diann, I have been looking for Sandra to forward her this e-mail. Back in January 2004 Sandra became my lawyer as I was young and had listened to people who didn't not have my best interest and placed my daughter in foster care, while in foster care I was railroaded by many social workers and had a lengthy legal battle on my hands. My name - Mary [redacted] and my daughter is Libby [redacted]. Sandra was one of the few people who stood up for me and Libby. I was told that because Libby was an ideal adoption child that Child and Family Services were trying to make an example of me and no matter what I did (followed their instructions), it was never good enough. Why am I telling you this? Well, in 2004 Sandra pleaded my case and even though there was nothing deeming me as a bad mother I lost guardianship of my child. Sandra appealed the decision and in March 2005 (you Diann) represented my case and won (Sandra was on Mat leave). I was given my child back (with stipulations obviously). I'm sending this email to let you know of all the good you do that you may not realize. Libby is almost 20 and she is smart and amazing. She currently is in University for Archeology and she loves to travel. She has a brother who is 7 years younger and I could not imagine my life without Libby. She has been my motivator and my reason to push hard in life, I have gone to school for bookkeeping, mortgage broker, CCOR and gotten my Paralegal degree. We travel often, we have a strong bond and although Dr. [redacted] (the man who assessed me and deemed that my upbringing would hinder the way I raised Libby) believed I would not raise Libby adequately; I'm here to say that because of the way I was raised I knew how I didn't want Libby raised. She's never been beaten or hungry or unappreciated. She is the most loving human, and I am such a proud mom!!! I want you and Sandra to know that if it wasn't for you being there both our lives might not have been so great and that I think of you often and can't send enough love for what you have done for us. Thank you from the bottom of my heart for fighting for me and Libby."
M.H
Thank you, Diann, from my heart and soul for all you did for me.
"Hi, Diann, I read through a few of the testimonials on your website and the one from M.H. pulled at my heartstrings as her story was very similar to mine. I wish your firm had been my lawyers right from the beginning and I most heartily appreciate that you continued to act on my behalf after Sandra. You went above and beyond for me until the final days which I am deeply grateful for. I have this guilt in my heart for reneging on my promises to always be there. I feel I deeply disappointed you when I didn't show up in the Court of Appeal and no matter what, I will never be able to forgive myself for my shameful behaviour. I've not been able to understand why at the last moment I wasn't able to follow through on my assertions of: "I want my children, I will be there".

That day at SAIT, it was a shock, but not really a surprise, to see them all sitting together so casually. I know you really wanted to win this case but there was so much duplicity, coercion and combined constraints against us from all sides. I've had no contact with my son since that day at SAIT, but I still have a small fragile bit of hope that someday I will see him. It feels strange sometimes when I think of my son and I have no clue where he is, who he's with, or how he's doing. Contrary to what people say, I will never, ever be able to forgive any of them for what they did to me and my children."
A.
I would use Castle and Associates again.
"The staff was professional and responsive. I worked with Preet Sandhu on my case. Everything was completed in a timely manner and we achieved the result I had hoped for."
J.L
Thanks Castle and Associates.
I recently used Diann Castle to represent me for some parenting issues and a legal name change of my daughter. Although Diann is expensive I would say it is worth the money to have her name behind you going into mediation or court. My matters ended up in mediation and I was successful in every aspect of what I wanted for myself and my daughter and I attribute that success to having Diann as my lawyer. I switched to Diann after a more junior lawyer I hired at another firm did not appear she had the experience to get the job done. Diann was honest, she put the process in motion quickly and encouraged me to mediate instead of attend court. Her assistant Sara was also excellent.
M. C.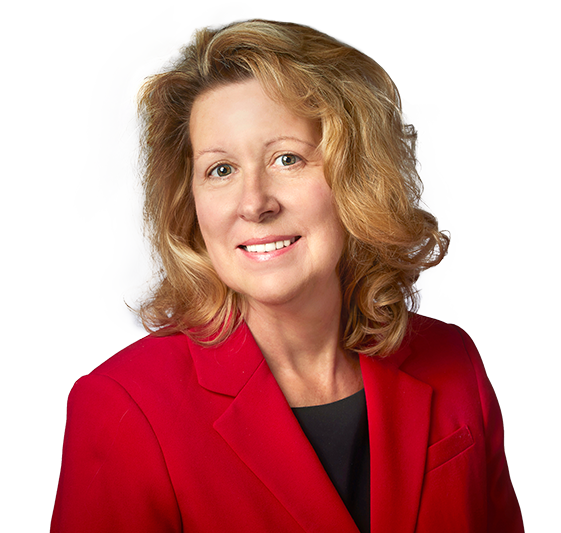 MEET THE LAWYER
Diann P. Castle
Diann approaches law in the same way that she proposed to the University of Windsor when she was awarded a Scholarship to the University of Windsor; all matters should be mediated, negotiated and counselled before proceeding to litigation.